Terms like "the talent tsunami" and "the great resignation" have been making the headlines in recent weeks creating more work for HR teams longing for a well-deserved summer break.
It was back in March when Microsoft warned us in one of their excellent insight reports that 41% of people were considering leaving their current employer. While it's too early to see if this is going to manifest itself in Canada, there has certainly been a lot of movement south of the border where resignation levels in April 2021 hit a 20 year high.
So what should HR teams be doing to proactively manage the risk (or reality) of an increase in turnover?
Before doing anything, it's important to get a handle on what is going on in terms of macro trends.
1. People are making choices
Like me you may have people from your professional and personal networks who are able to reassess their priorities and do something different or step out of the labour market completely. For some folks impacted by the initial frenzy of furloughs, in a desire for more certainty, others may be looking to move into new sectors. For others (particularly in the fast food and retail sector) they've just had enough of being taken advantage of.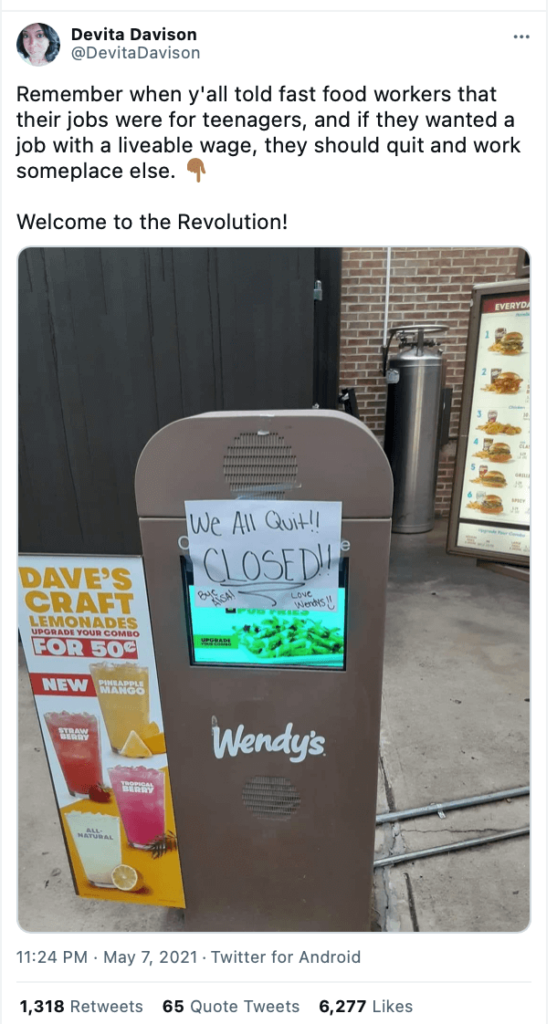 2. Burnout is a major issue
Research carried out by New Eagle Hill in the US tells us employees who report being burnt out are three times more likely to resign than other colleagues. With CMHA reporting that the mental health for 41% of Canadians has declined during the pandemic, the risk of burnout (and therefore a talent exodus) is real.
3. No-one likes a toxic culture
As we're seeing in certain sectors, it's no surprise that a negative environment results in a higher level of attrition. This could be at an enterprise level but also at an individual leader level.
McKinsey research tells us that for 75% of people, their "boss is the most stressful part of their workday".
Interestingly, research from Personio and Opinium illustrated a disconnect between HR decision makers who estimate that toxic cultures account for 12% of resignations compared to employees who say its nearer to 21% – just behind worsening work/life balance (aka burnout) and pay cuts at 23% and 22% respectively. A important reminder not to forget other people's reality.
For your own organization, having a good handle on the health of your talent is crucial and it's encouraging to see an increase in the number of organizations moving to more frequent, sentiment-based surveys. Combining this with simple turnover reporting will inform your turnover trends.
Once you have a clear picture of where and hopefully why turnover is increasing, it's time to dust off your turnover toolkit (please don't call it that!).
Make sure your practices are well understood by leaders so you manage any resignations respectfully – I've had to coach a number of leaders in my time who were planning to make the life of the individual who has just resigned difficult because they took the resignation personally. Big sigh!
Confirm your approach to counter-offers – many organizations have a policy against counter-offers. There are sometimes unique circumstances that justify the exception so personally I don't think a policy is necessary, but regardless being clear on your position is important.
Have your talent information handy – not every resignation is equal so it will be important to have a sense of the hot skills in your organization to inform your actions.
You are now ready to adopt one of three different strategies to manage the pending tsunami.
Do nothing
This approach won't win you any HR Leader of the Year awards if you're haemorrhaging talent (think King Canute and the tide!), but if you're dealing with a manageable uptick in resignations, while counter-intuitive, it might just be what's required.
The resignation might create the room for development that the individual's team members are craving for. It could be the trigger for a much-needed reorganization of accountabilities. Or, if it makes sense, it might also allow you to bring in some fresh talent from outside.
Kick the tyres on your EVP
Shifting gears to the more proactive options, now could be the time to see how your proposition is stacking up against competitors. Keep in mind that 64% of people would choose a permanent work from home option over a US$30,000 pay rise so don't just think salary here (unless you work in HR at Burger King).
Specifically, the return to office provides an opportunity to demonstrate you've got your finger firmly on your employees' pulse (metaphorically speaking). Don't rush people back too soon and stretch yourself to offer the most flexible work environment you can.
Overhaul your people strategy
For some organizations, the adjustments you make to your proposition might not be enough to ensure you're retaining and attracting top talent. I believe the gap between great and average organizations has increased over the last sixteen months and will continue to widen so it might be necessary to overhaul your people strategy and culture and that might be exactly what is expected from your top talent who are busy brushing off their resumes.
Dealing with resignations is a key accountability for HR leaders and regardless of whether we're going to experience a tsunami or more of a wave, we need proactive strategies based on data that create compelling workplaces where people can thrive.
If you are feeling concerned about your proposition and want help kicking the tyres on your EVP, please get in touch.